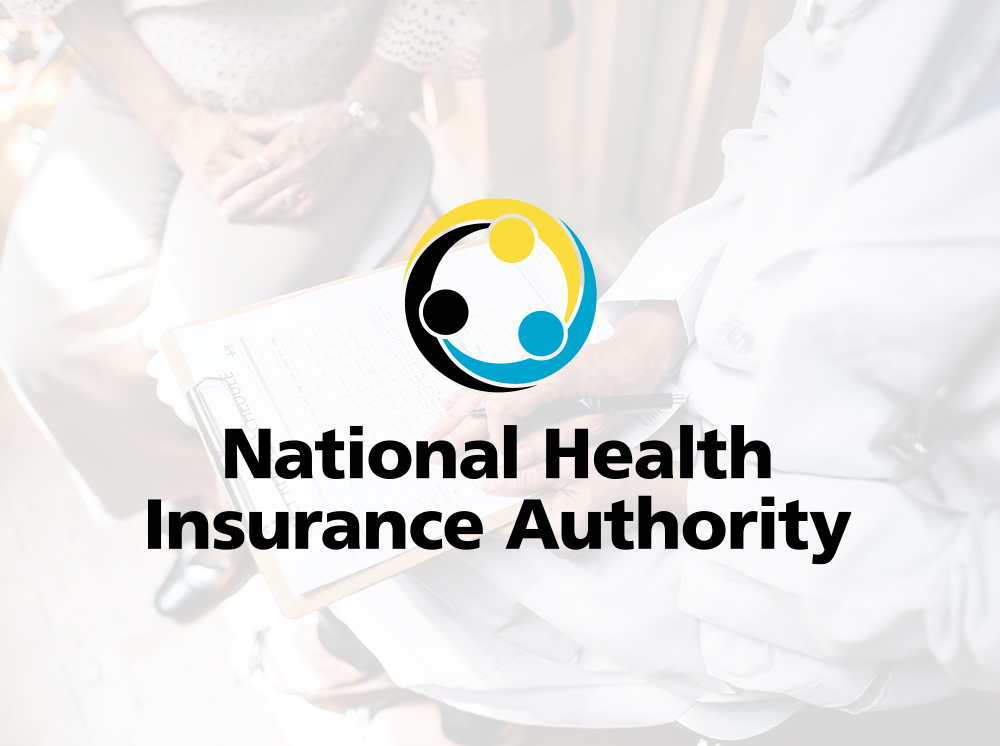 FOR IMMEDIATE RELEASE: Electronic Health Record
Nassau, Bahamas – November 18th, 2019 –
National Health Insurance Authority (NHIA) has partnered with eClinicalWorks, a leader in healthcare IT solutions, to bring a new secure Electronic Health Record (EHR) system.
The new EHR system eliminates the need for paper patient health records and acts as a single, central record a patients health information. Using the EHR, NHI Bahamas Providers will be able provide superior care and improve patient safety. Other benefits of the new system include reduced medical errors and improved access to information for both the provider and beneficiary. The overall goal is to provide the highest level of quality care possible.
Dr Roberts, Chairman of NHIA, explains that "This change is all about our patients. We want our beneficiaries to experience quality healthcare, and eClinicalWorks will help us meet that responsibility. NHIA Patient Satisfaction Survey demonstrates that 90% of Beneficiaries are satisfied with quality services received from NHI Bahamas providers. The introduction of the EHR should help to increase this number. The investment of the new EHR will bring advanced healthcare technology to the community. This plan will encourage patients to take an active role in their health. A modern electronic record is far more than a simple record of information. It enables a physician to deliver safer, higher quality care."
The NHIA has entered into a contract to acquire an EHR, which will be used by all NHI health care providers for all care delivered to the more than 75,000 NHI beneficiaries. When the EHR is fully implemented by the end of 2020, NHI expects over 250,000 Bahamians to benefit from the EHR.
"I have been very happy to have been included as an early adopter of the eClinical works EHR", explained Dr Wilson, NHI Provider and Early Adopter. "It has been a steep learning curve. However, it is easy to see the great potential of the system. It will improve and standardize the care of our patients, record keeping, and I will be able to generate reports to describe the health of our nation and inform programs to improve that health. I think this is a great step forward that NHI is making to improve the health care of our population and I am pleased to be a part of it".
"eClinicalWorks has demonstrated a solid track record of providing a solution designed to achieve patient-centred care," said Girish Navani, CEO and co-founder of eClinicalWorks. "By partnering with the National Health Insurance Authority, it provides eClinicalWorks with the opportunity to make a significant impact in improving the overall quality of patient care at a national level."
A phased implementation approach is being undertaken wherein the EHR solution has launched a pilot group of eight early adopter providers having all providers outfitted by summer 2020.
###
About NHI Bahamas
Established in April 2017, The National Health Insurance Authority (NHIA) aim is to achieve a shared goal of Universal Health Care. NHI Bahamas aims to ensure that all legal Bahamian residents, no matter your income, age, the island of residence or current health status, can receive affordable and accessible health care. There are currently over 65,000 beneficiaries enrolled in National Health Insurance with 66 Providers across Abaco, Grand Bahama and New Providence and 4 Labs within the program.
For more information on NHI Bahamas, visit www.nhibahamas.gov.bs.
---
For more information, press only:
Contact NHI Bahamas, visit www.nhibahamas.gov.bs.
Media and Press Inquiries:
Email: pr@nhibahamas.gov.bs
Phone: 242-396-8500
Leave a reply