FOR IMMEDIATE RELEASE
Nassau, Bahamas – October 1st, 2020
The National Health Insurance Authority (NHIA) wishes to congratulate Electronic Health Record (EHR) Specialist Sabrina Sweeting on successfully completing the Electronic Medical Record Certification.
Ms. Sweeting holds the distinction of being the 3rd in The Bahamas to have completed this intense, three-week guided training facilitated by eClinicalWorks. She joins fellow NHIA EHR team members as being the only certified specialists in the nation, as The Authority continues to invest in Bahamian talent for the digital future of Healthcare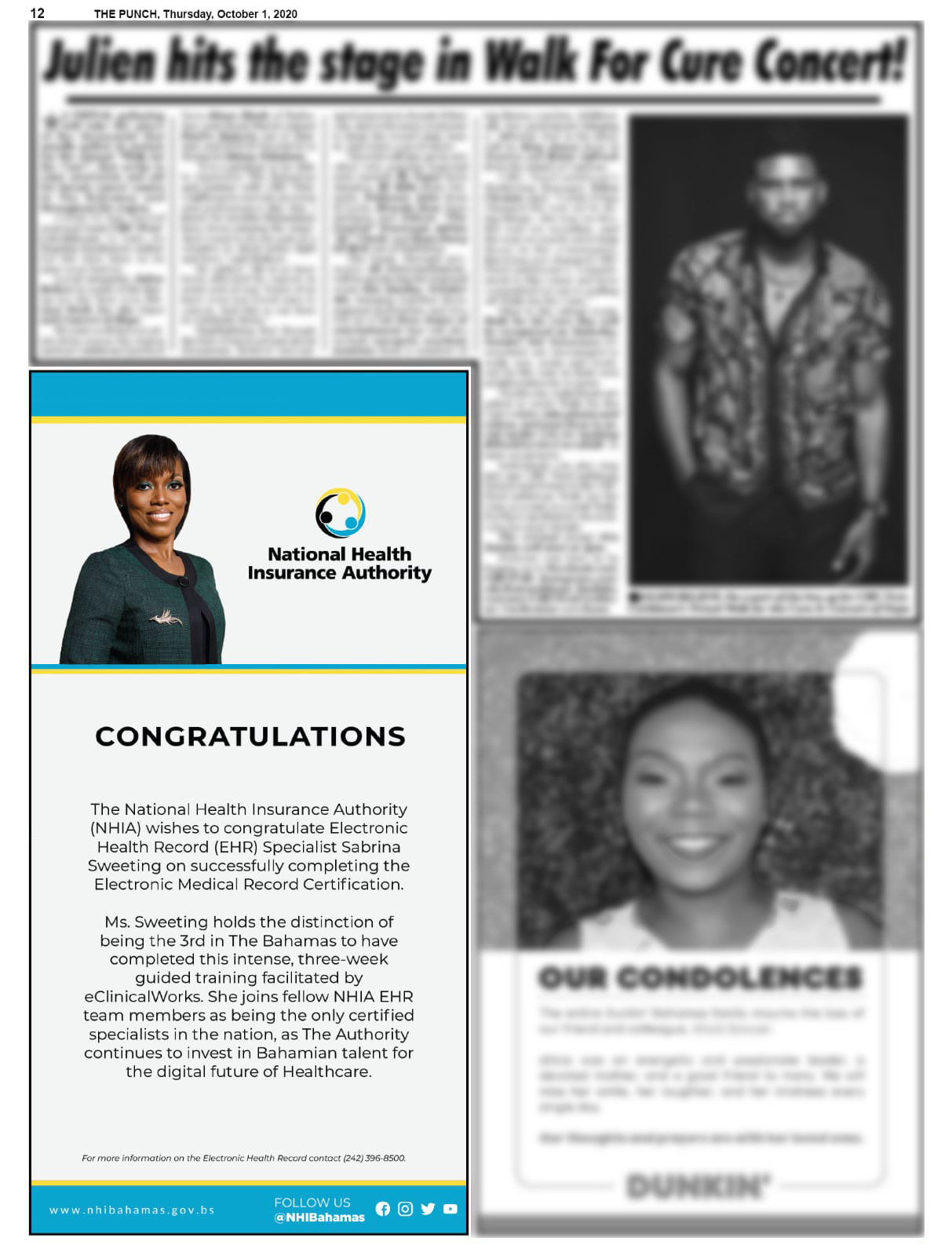 ###
About NHI Bahamas
Established in April 2017, The National Health Insurance Authority (NHIA) aim is to achieve a shared goal of Universal Health Care. NHI Bahamas aims to ensure that all legal Bahamian residents, no matter your income, age, the island of residence or current health status, can receive affordable and accessible health care. There are currently over 85,000 beneficiaries enrolled in National Health Insurance accessing services through over 90 Providers across Abaco, Grand Bahama, Eleuthera and New Providence.
---
For more information, press only:
Contact NHI Bahamas, visit www.nhibahamas.gov.bs.
Media and Press Inquiries:
Email: pr@nhibahamas.gov.bs
Phone: 242-396-8500
Leave a reply